Remote Team Stand-Ups
Roomkey allows you to host daily team meetings and work remotely on a virtual platform like no other. Meet with your coworkers from around the world, and expand your business across countries and cultures in your own customized event space.
Why Roomkey for Remote Team Stand-Ups?
Team Stand-Ups flourish in Roomkey.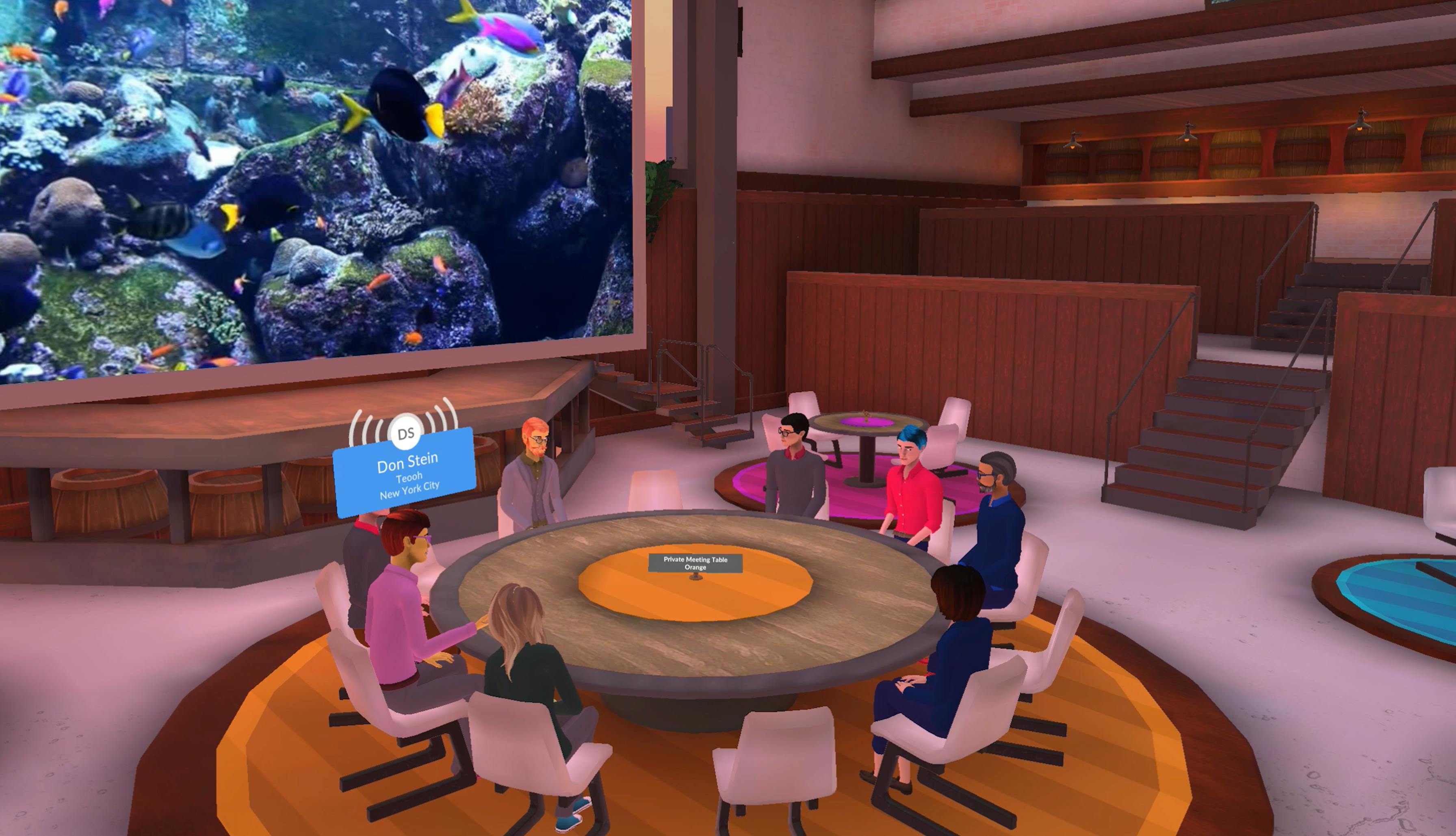 Customized Stand-Up Venue
Roomkey allows you to meet with your team in your own customizable virtual room.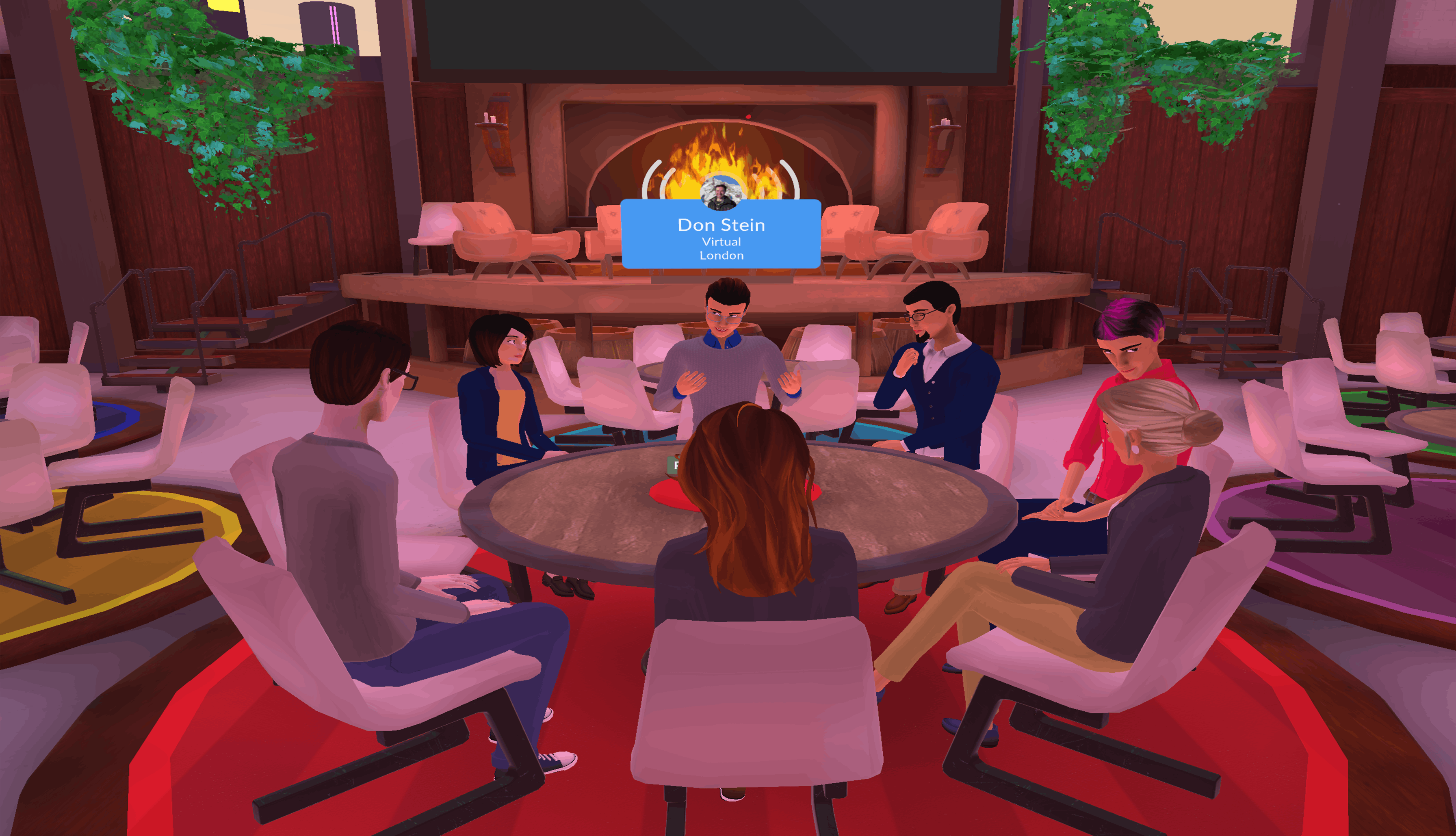 Meet with Clients, Teams, and New Connections
Meet with your entire team, break out into smaller groups to discuss, react using emojis, and so much more!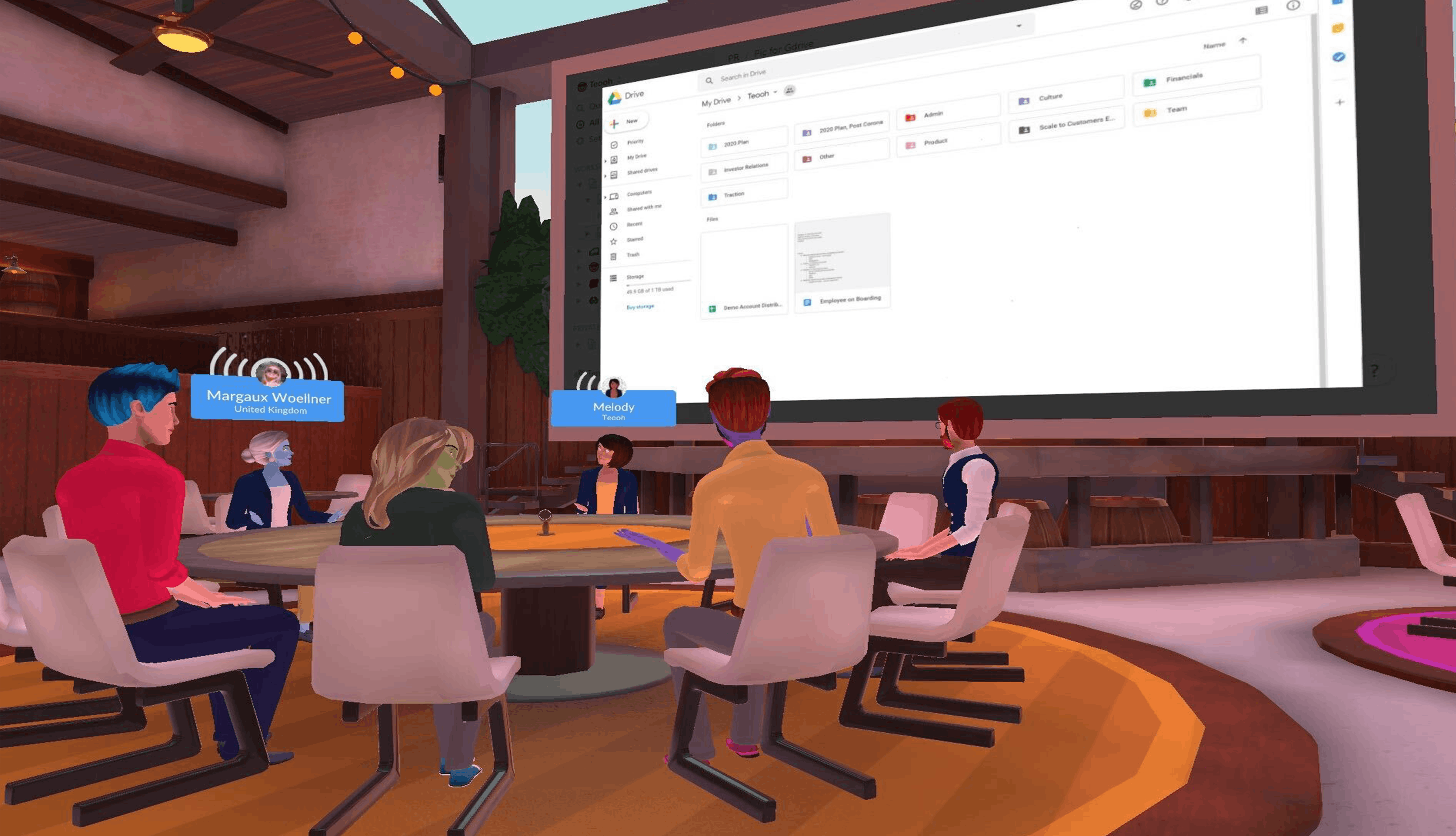 Facilitate Company Discussions
With necessary business tools like screen-sharing, Roomkey facilitates discussions quickly and effortlessly while adding an element of connection only comparable with in-person meetings.
Remote Team Stand-Up Venue
Roomkey Remote Team Stand-ups are simple, personal, and professional. Share presentations and interact with team members.