Large Fireside Chat
With just a click of a button, moderators, panellists, and attendees can gather together in a virtual space complete with a cozy fire and rows of chairs facing a realistic stage. Gather people from around the world and expand your community across countries and cultures in your own customized event space.
Why Roomkey for Large Fireside Chat?
Fireside chats flourish in Roomkey.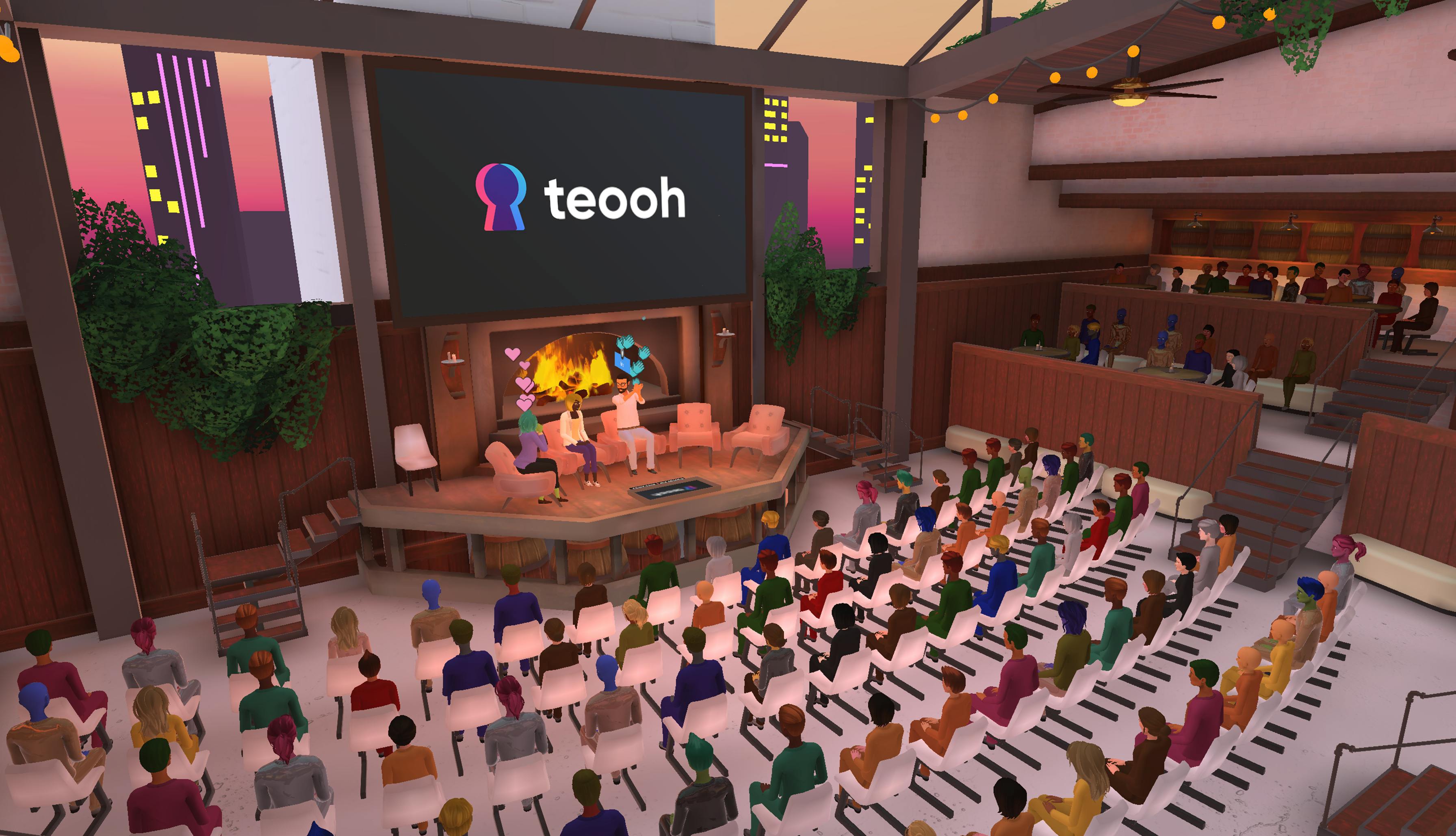 Personalize Your Venues
Roomkey allows you to gather with panelists and audience members in your own customizable virtual room.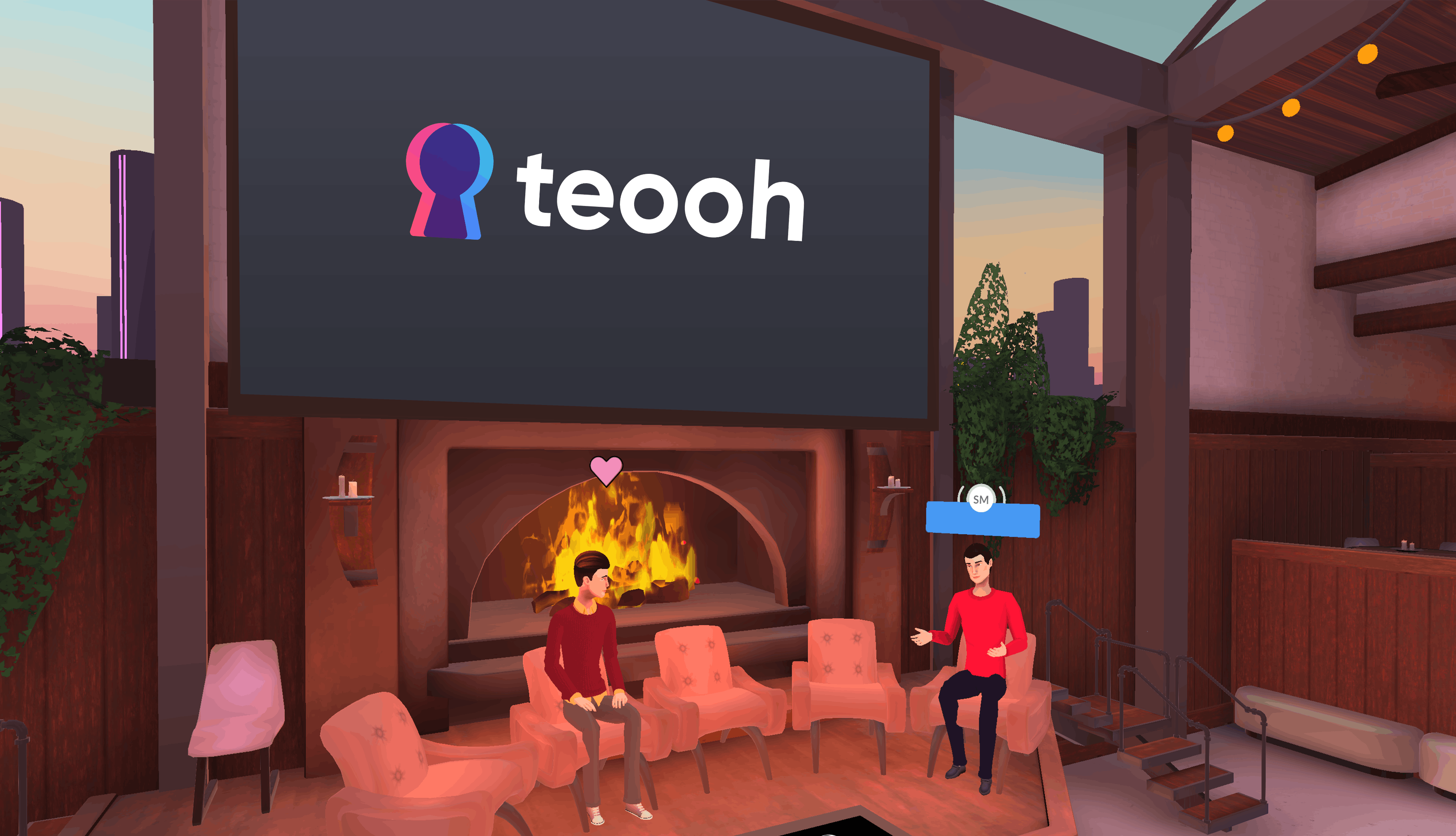 Engage and Interact
Allow attendees to interact with speakers by hosting on-stage Q&A sessions, reacting using emojis, and so much more!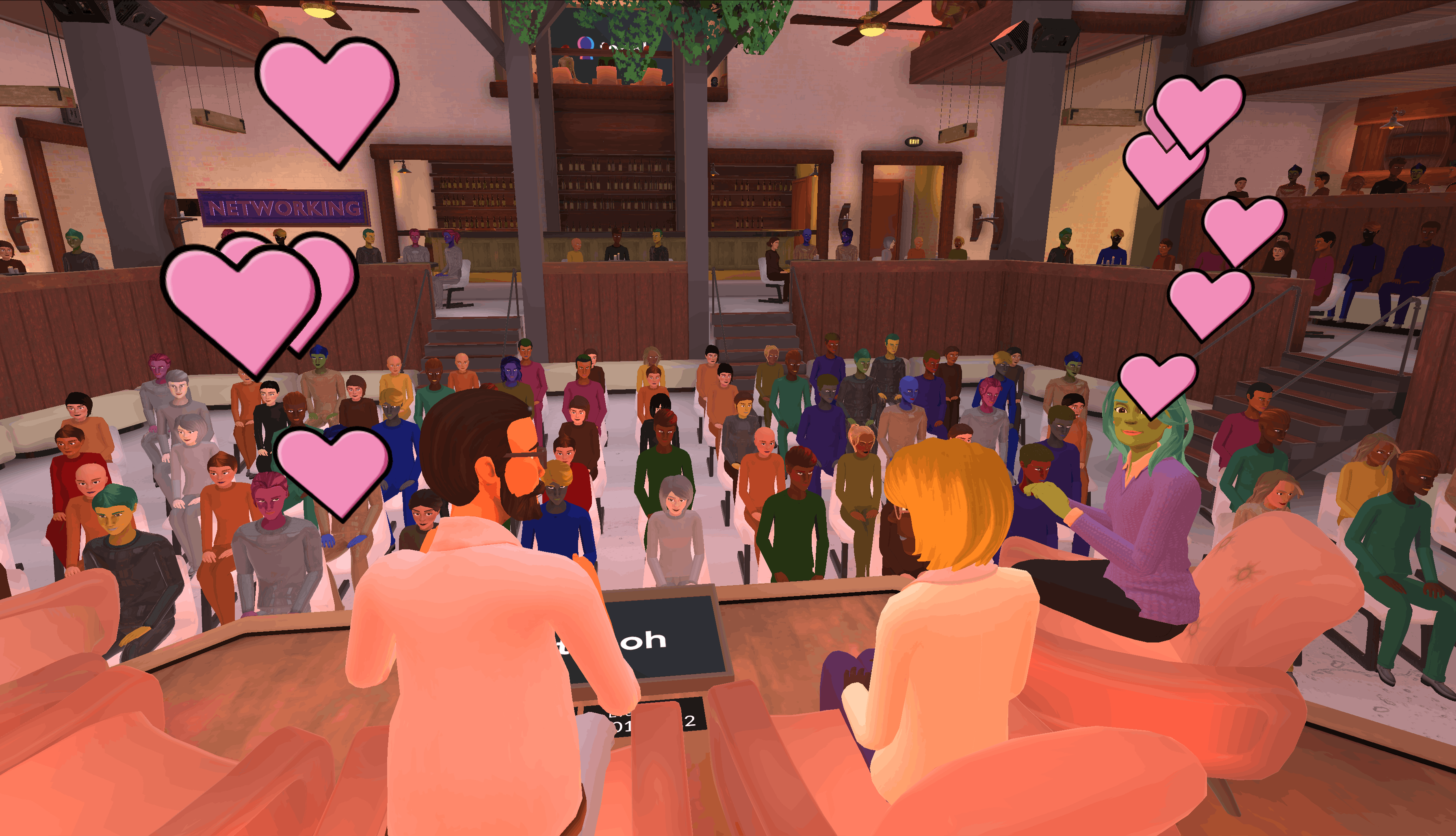 Build Genuine Connections
Engage with industry experts, discuss current events, or share insight in a fireside chat, then hop into a networking room to meet new people and grow your connections.
Large Fireside Chat Venue
The large fireside chat venue is perfect for larger-scale fireside chats.