Family and Friends Lounge
With just the click of a button, your family and friends can come together in a virtual world to socialize, play games, and spend valuable time together. With Roomkey, barriers and borders disappear, allowing you to gather and connect with loved ones from around the world in your own personal gathering space.
Why Roomkey for Family and Friends Gatherings?
Family and Friends have never felt closer.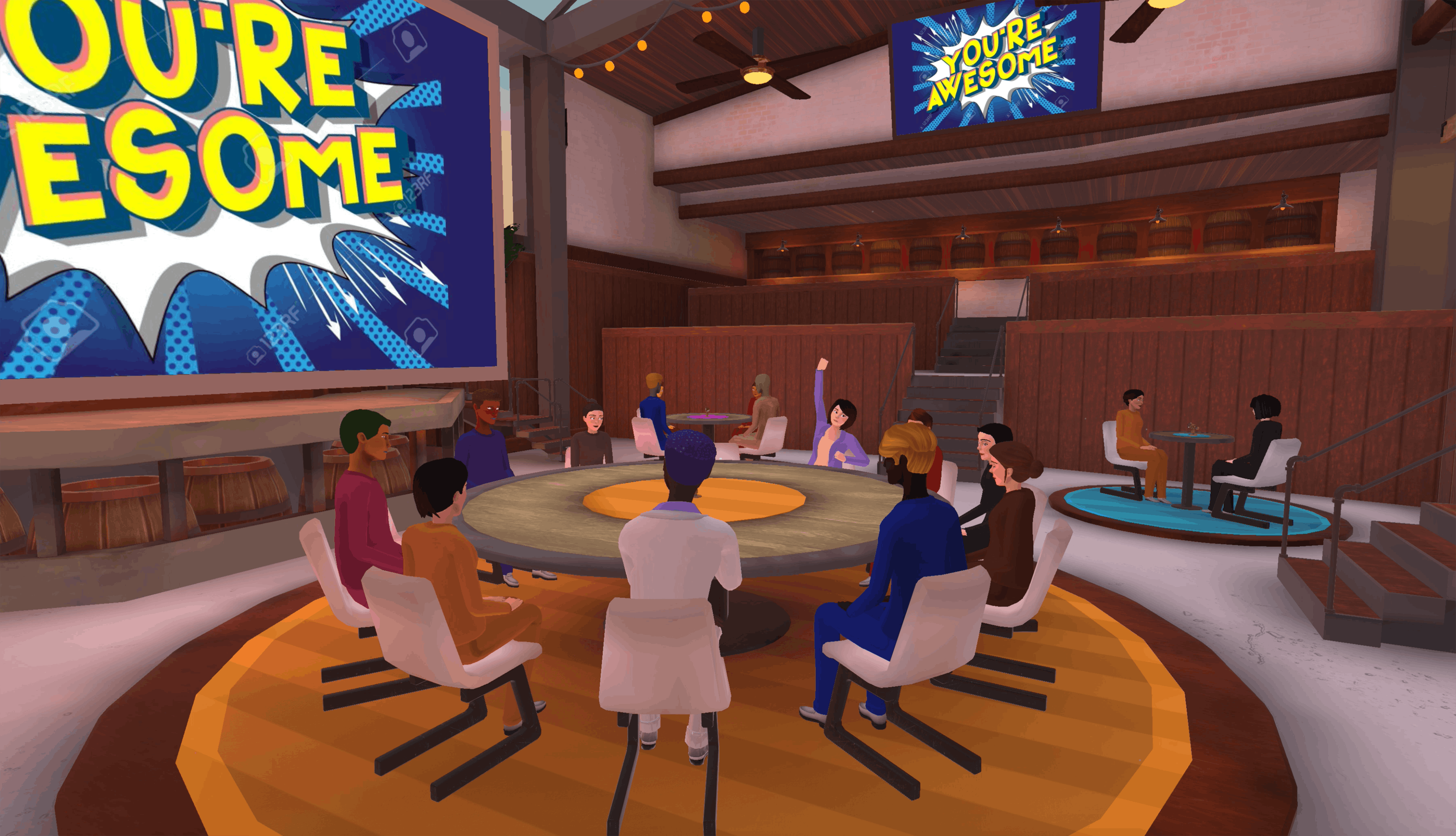 Personalized Gathering Venue
Roomkey allows you to spend time with those closest to you in your own customizable virtual room.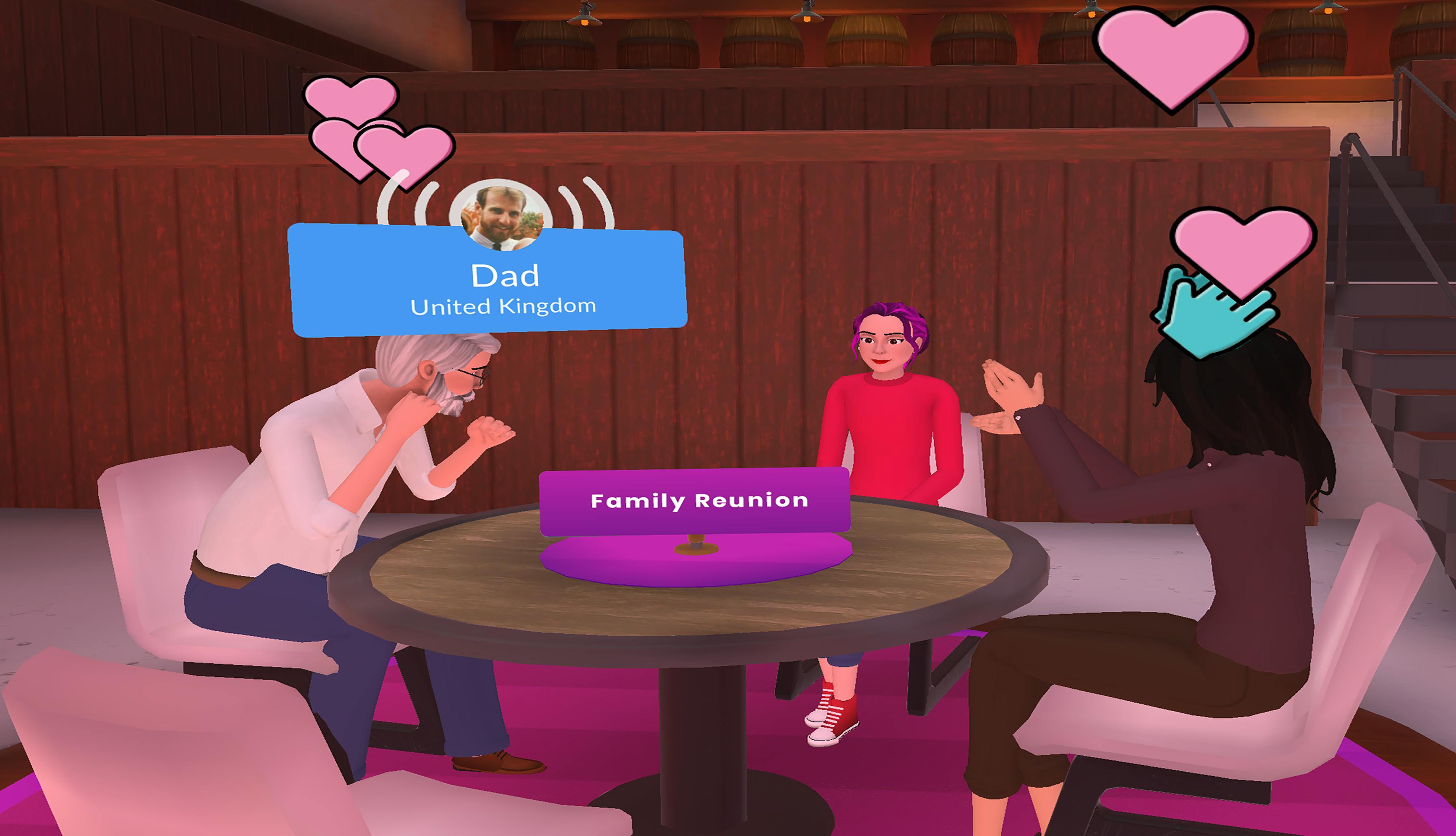 Socialize and Interact in a Cozy Lounge
Chat with your friends at tables, host family pub quizzes, share your screen, react using emojis, and so much more!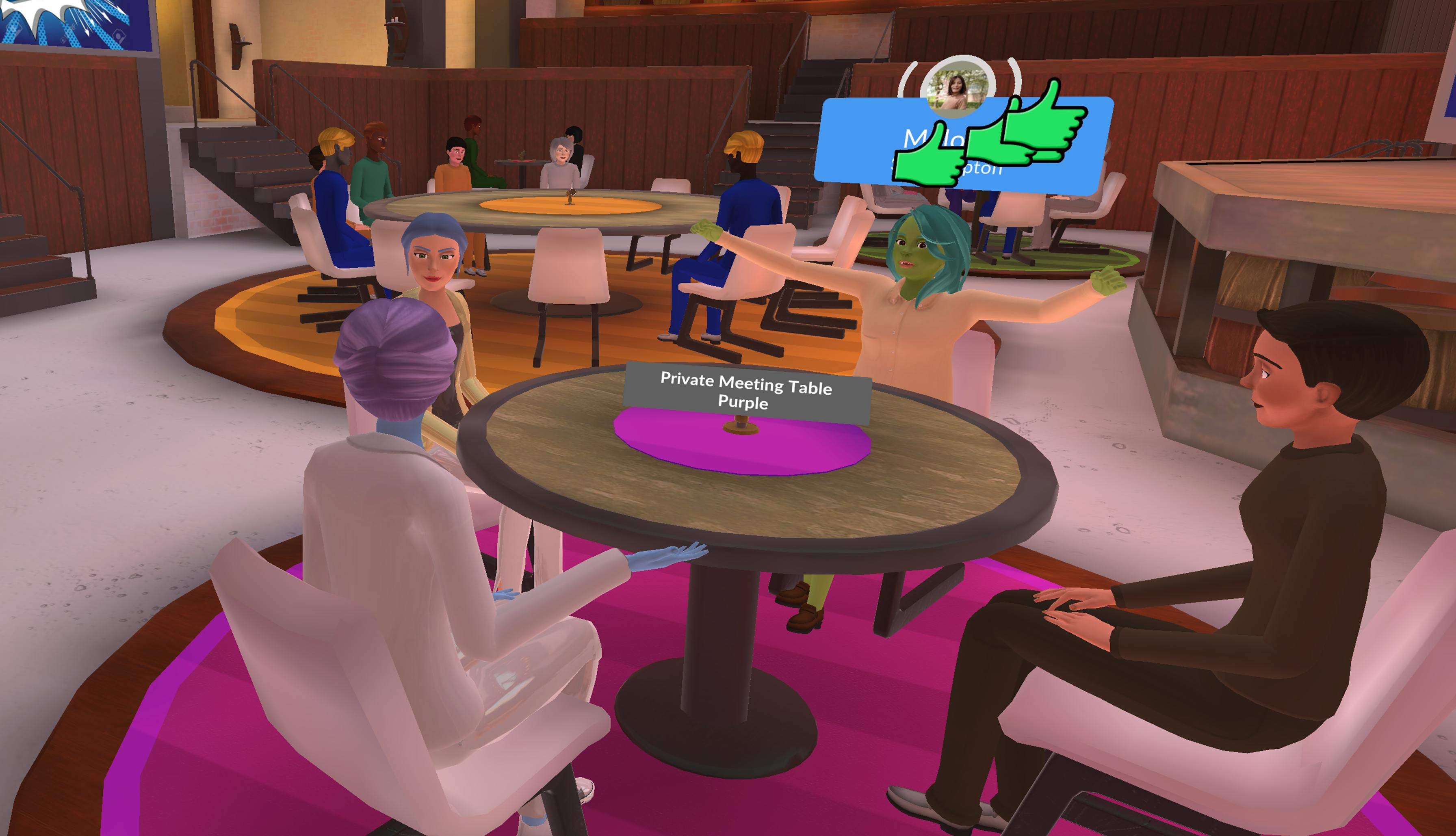 Keep the Conversation Going
Genuine discussions thrive withing Roomkey. Whether it's an existing group of family and friends, or a room filled with brand new connections, Teooh facilitates discussions quickly and effortlessly.
Family and Friends Lounge Venue
Spend time with your nearest and dearest in our intimate fireside space.